PS-WebTOPOs Topographical Maps System
Pansophic WebTOPOS is a complete stand alone system for the maintenance of Cyprus Topographical Maps as published by the Government's Land Registry department. It supports old and new maps.
It offers searching of Land Registry sales transactions and past company's Valuations with many criteria.
Sheet/Plan or Map Code
District, Town/Village, Quarter
Valuation Reference
Property Type
Property Registration Number, and much more
In a matter of seconds display a required topographical map with marked properties based on user selections for further processing and printing. Users can calculated distances, areas, etc. Extensive Map maintenance and production through MapInfo.
Cross reference table allows the relation of properties with old map coding and new map coding (i.e. XXI/45W1 to 2-200-200).
Main system characteristics:
Operation in Internet / Intranet environment
More than 7.500 maps in the system
Support for multiple publication dates for a single map
Full GIS processing of Maps through MapInfo
Dynamic Map Creation based on user criteria
SSL support
Extensive user security
Active Directory support
Extensive parameterization allows configuration based organization requirements
Optional Interface with WebZones system
Screen Captures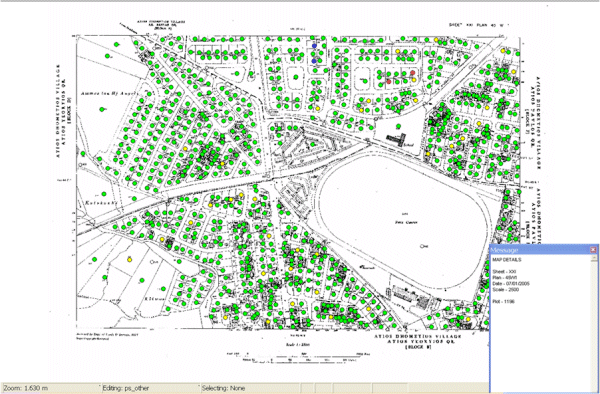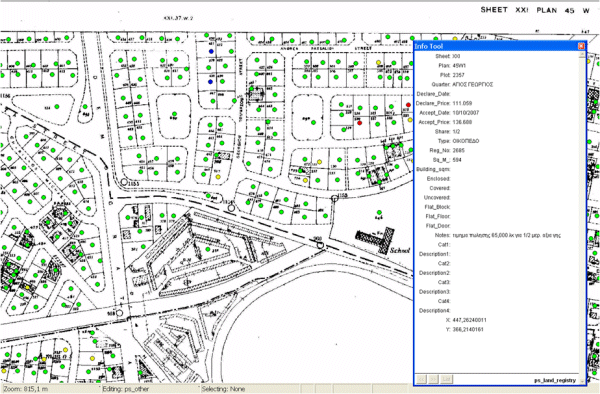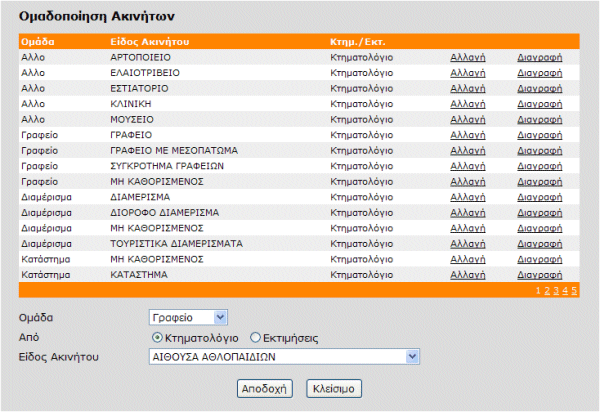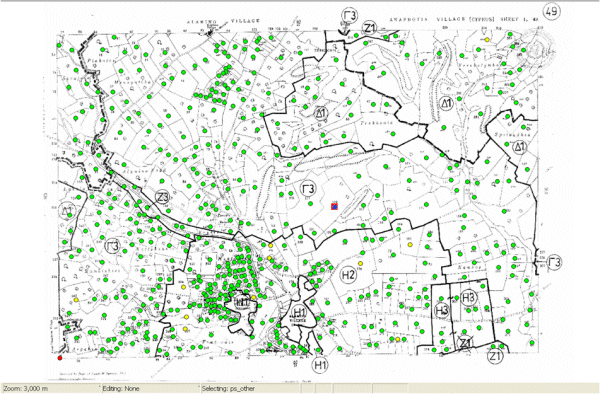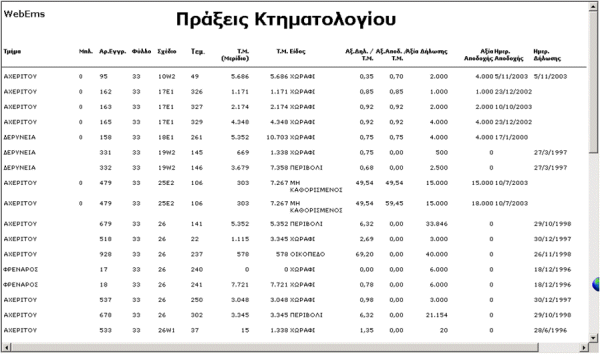 Technical Information
Operating System
Microsoft Windows Server 2003/2008
Web Server
Microsoft IIS 6, 7, 7.5
Database
Microsoft SQL 2005/2008
GIS
MapInfo